Applications to produce certified seed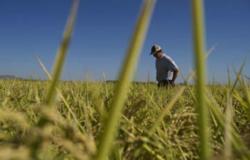 Over the past several years, many seed companies applying for certification have been listing their own name as both the applicant and the grower on applications to produce certified seed. The CCIA recently announced that all applications must now include the actual grower's name. We are concerned that contracted seed growers may not be receiving adequate instruction regarding required practices for producing certified seed. Safety is also a concern — CCIA field inspectors need to know whose fields they are entering to prevent possible exposure to pesticide treated fields and avoid being perceived as trespassers. Access to fields has also been an issue for our staff due to locked gates, irrigation in progress, etc. We want to establish better communications with all seed growers to alleviate these issues.
---
Reminders
Effective October 1, 2015, research fees for alfalfa increased to $0.35/cwt and beans increased to $0.40/cwt. Check the CCIA web site for the complete certification fees.
Effective October 1, 2015, all applications must list the actual seed grower on the Grower Signature Form. For more information please see the article on this page "Applications to Produce Certified Seed".
Seed Sampler Training Dates
Davis: November 6, 2015
Fresno: November 19, 2015
Imperial Valley: December 10, 2015
Effective January 1, 2016, a fee of $1.25/cwt will be implemented for all "Not Finally Certified" seed lots which receive grey colored OECD tags.
---
Grower signature form updated
The Grower Signature form has been updated for the new seed year and is available for download at the CCIA web site. The new form provides a summary of requirements necessary to produce quality certified seed. Applicants should download the form and submit a separate form for each grower. The completed form should be submitted to the CCIA office.
---
Seed laboratory recognition program discontinued
After reviewing comparative data amassed over several years, the CCIA concluded that the Seed Laboratory Recognition Program was no longer serving its intended purpose. As such, the program has been discontinued. We will no longer be asking certification applicants to submit sample of certified seed lots for the "check sample assessment" component of the program.
For those companies who may request OECD certification, please be aware that OECD Seed Schemes still require that at least 5% of all certified seed lots (and all lots of Basic seed) shipped under the Scheme be check-tested for purity and germination. Samples should therefore still be saved from all seed lots that will be shipped with OECD tags. CCIA personnel will request samples from 5 to 10% of these lots. Some of these lots may also be planted in Pre or Post-Control Plots grown under field conditions as required by
the OECD.
All seed laboratories who submit Reports of Analysis to the CCIA in support of seed certification will still be subject to periodic auditing by the CCIA personnel as deemed
necessary.
The CCIA Seed Laboratory has been temporarily closed.
---
Genetic purity of CUF 101 to be tested
The CCIA will soon be investigating reports of alleged counterfeit certified CUF 101 alfalfa seed being sold domestically and internationally. Beginning in fall 2015, personnel from the CCIA and the CDFA will be visiting seed conditioners and warehouses throughout the state to collect samples of certified CUF 101 alfalfa seed. The collected seed will be planted in greenhouses and field trials at UC Davis for comparison with plants grown from unadulterated CUF 101 seed stocks. Modern tools of biotechnology will be employed to detect seed lots that do not exhibit the "fingerprints" of true certified CUF 101.
---
Change to certification sample form
The CCIA Certification Sample Form will soon be redesigned. Seed Conditioners will be required to include this form when submitting applications for final seed certification. The form is being changed to better meet the requirements of the Association of American Seed Control Officials (AASCO) and the California Department of Food and Agriculture (CDFA).
The new form will ask for additional information about the seed lot including a description of the containers that were sampled and the equipment used to draw the sample. This information will enable the CCIA to evaluate the adequacy of samples submitted to seed laboratories to comply with the sampling requirements of the Association of Official Seed Analysts (AOSA).
The Certification Sample Form must be completed by a Certified Seed Sampler. All samplers must include their AASCO Sampler Identification Numbers (ID #) and signatures on the Certification Sample Form. The form must accompany all certified seed samples sent to seed laboratories for analysis.
---
Acreage report 2011-1015
The 2011-2015 Acreage Report may be viewed at: Acreage Report.
---
Scholarship awarded to Fresno State student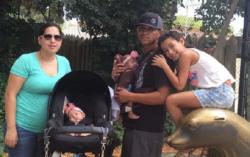 Mauro Trujillo was selected to receive the CCIA scholarship to Fresno State. CCIA Executive Director, John Palmer, presented the $2,000 scholarship at a ceremony on the CSUF campus on September 17.
Mauro submitted the following biography with his application:
I am a first generation college student who will be graduating this Fall semester of 2015 with a Bachelor of Science specializing in Plant Breeding and Genetics. For the past 7 years I have been fortunate to receive financial aid to help support my college education and have been able to maintain a 3.2 GPA. However, this semester, I exhausted my financial aid and had to rely on student loans, so receiving this scholarship will enable me to focus on my studies and not have to worry about my financial situation so I can perform well in my classes.

My goal after graduating from Fresno State is to pursue a Master's degree in Plant Breeding and Genetics in order to become an effective plant breeder. I want to become a plant breeder because I want to be a person that creates or helps create new varieties of crops; the world's population is growing and land is scarce, so I believe that crop improvement is important in order to keep up with demand. This past summer I worked as an intern for Monrovia Nursery located in Visalia and it opened my eyes to the challenges, drought situations and diseases that affect agriculture. It inspired me to want to learn more about how I could develop better resistance and new varieties to improve crops in California.

Even though I do not have an agriculture background other than harvesting different crops ranging from citrus, grapes and olives in the valley, I believe that I can help contribute by conducting research to help improve crop production by concentrating my efforts by creating and developing new techniques in the agricultural industry. There have been many obstacles in my life such as becoming a parent at the age of 18 and supporting my family throughout my college career that could have prevented me from pursuing an education, but I managed to balance my academics and my family life and continue to pursue my future dream of becoming a plant breeder. My family is very grateful to the California Crop Improvement Association for their generous scholarship and l will definitely make a concerted effort to make a significant impact in the plant breeding industry which will make the Plant Science Department and Fresno State proud of my achievements.
Our congratulations to Mauro!
---
Harvester cleanout video, Variety certification
The purpose of inspecting a harvester is to ensure that it is free of seeds which might contaminate the certified seed to be harvested. A nine minute video is available on the CCIA web site which provides a tutorial on how to verify that a harvester has been sufficiently cleaned. You view the video on YouTube: Harvester Cleanout Video.
---
Variety Certification
Differences between the CCIA Certification Technical Committee and the AOSCA Variety Review Boards
The purpose of Variety Certification is to determine if newly developed cultivars are uniform, stable and unique prior to approval for inclusion in the seed certification program. The CCIA Certification Technical Committee (CTC) and the AOSCA Variety Review Boards (VRB) accomplish this by providing central, standardized and nonbiased procedures that should be followed by all plant breeders submittng review applications.
---
The CCIA Certification Technical Committee
The CCIA's Certification Technical Committee (CTC) reviews applications for variety approval and recommends standard changes to the CCIA Board of Directors. Currently the CTC only considers variety certification requests for the following crops:
• Cotton         • Rice
• Sorghum     • Sudangrass
• Safflower     • Beans
• Asparagus   • Cowpeas
• Chickpeas
• Small Grains (only those developed by UC Davis)
• Any Other Crop Not Evaluated by the AOSCA Variety Review Boards
The CTC meets each year on the first Monday in January, April and August unless the date falls on a holiday. Please refer to the CCIA website for actual dates. Applications for variety certification should be submitted three weeks prior to scheduled meeting dates. Incomplete applications will be returned with a list of items needing attention which will result in delays.
---
AOSCA Variety Review Boards
AOSCA Variety Review Boards (VRB) review certain crops on a national level. Standing boards and committees
currently evaluate the following crops:
• Alfalfa & Misc. Legumes
• Grass
• Small Grains
• Soybean
• Sunflower
AOSCA does not administer a Variety Review Board for cotton. Cotton varieties enter into certification programs through a process conducted by individual seed certification agencies in those states where cotton is commonly grown.
The AOSCA Alfalfa, Grass, and Sunflower Review Boards currently meet once a year. The Soybean and Small Grain Review Boards meet twice a year.
Upon receiving a positive review, new plant varieties are recommended for inclusion into seed certification programs administered by AOSCA Agencies. The plant breeders or owners of these varieties receive a certificate from AOSCA and a final VRB report is published and made available at the end of the season.
---
For further information about Variety Review Boards administered by AOSCA, please refer to the AOSCA website (www.aosca.org).