Applicant/Grower Communication
REMINDER to Applicants who grow certified seed - it is the responsibility of the Applicant to provide the Grower with notes and comments that are included on the Field Inspection Report PRIOR to harvest. If you are both the Applicant and the Grower then you have access to all the information. However, if the Grower is not the Applicant, then the Grower MUST know if the Field Inspection Report contains specific notes such as."the southeast corner of the field may not be harvested for certification due to excessive weeds". Please be sure to pass along this important information to the Grower prior to harvest.
---
Director Elections
Elections were held in April for Districts I, III, V, and VII. Incumbent directors - Ray Johnson, Frank Saviez, Chuck Schonauer, and Glenn Hawes - were re-elected to serve for another 4 years. The CCIA staff appreciates their willingness to serve. Board officers were elected at the May Board of Directors meeting. The current list of directors and officers is available at Board of Directors.
---
Seed Conditioner Reference Samples & Lab Reports of Analysis
Reference Samples: When the CCIA requests the reference seed sample for audit analysis, this sample should be ready for retrieval. A seed sample should not be taken at that time. The agreement between the CCIA and the Conditioner states "Conditioner will retain a seed sample of correct size (see individual crop standards) for one year from the date the sample is submitted to the seed laboratory and the sample will be made available upon request to the California Crop Improvement Association for auditing and/or testing".
It is critical that the CCIA have access to the seed sample that was taken and stored at the same time a sample was sent to the seed laboratory for analysis, NOT a seed sample taken at a later date.
Laboratory Reports of Analysis: The CCIA will only accept seed laboratory Reports of Analysis to determine approval for seed certification that are based on one single seed sample. In addition, the CCIA requires that 'Purity Analysis' and 'Germination' be conducted on the same laboratory seed sample and be presented in a single Report of Analysis. The CCIA will accept Reports of Analysis dating up to a maximum of six (6) months from the date of the test to the request for seed certification in order to issue a Seed Inspection Report; after six (6) months, the CCIA will require the seed lot be re-sampled and a seed test for both 'Purity Analysis' and 'Germination' be conducted on the new sample with results submitted in a single Report of Analysis.
So called "merged reports" which contain lab results from different tests on different dates will not be accepted.
---
Alfalfa Seed Stewardship Program
Information describing the program and the application for submission is available at Alfalfa Seed Stewardship Program. [This information is no longer available.]
---
Updated Seed Transfer Form
The "Inter-State Transfer of Seed Certificate" is a 3-part carbon form that has been used for many years to track seed moved from one state to another. An "Inter-County" form was used for county to county movement of seed. These forms have been merged into one pdf form now called the "Seed Transfer Certificate".
The form is available in two formats: (1) a computer form allows the user to complete the form on the computer, then print and obtain the required signatures; or (2) the pdf form may be printed and the information may be typed on a typewriter or handwritten before signatures are added. It is available at the Forms page at the CCIA web site.
---
From One Bob to Another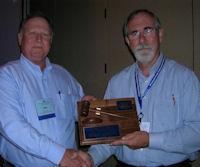 After serving as President of the Association Of Seed Certifying Agencies (AOSCA), Bob Stewart passed the gavel to the new President, Bob Tarrant of the Texas Department of Agriculture. Bob Stewart will continue to provide AOSCA with his wealth of seed certifying knowledge as Past President.
---
New Requirement for Grain and Grass Variety Review
The Certification Technical Committee (CTC) reviews applications for variety approval and recommends standard changes to the CCIA Board of Directors. The CTC has reviewed new varieties from a number of crops, including cotton, bermudagrass, wheat, triticale, oat, sudangrass, rice, and barley.
The AOSCA National Variety Review Board (NVRB) has committees that review a number of crops on a national level, including alfalfa and miscellaneous legumes, grass, small grains, soybeans and sunflower. For many years the CCIA and the CTC have required that all new sunflower and alfalfa varieties be submitted to the respective committee within the NVRB and has now decided that it is most beneficial that grass (i.e. bermudagrass) and small grain varieties (i.e. wheat, triticale, barley, and oat) be submitted to the respective committees within the NVRB. This will give both national recognition for new varieties and ensure a uniform review process for all varieties within the crop species.
If you intended to submit wheat, barley, triticale, oat, or bermudagrass varieties to the CTC, please submit those applications through the NVRB. Information and the application can be found at http://www.aosca.org/.
---
Scholarship Recipients
The CCIA provides scholarships to students attending the major agricultural universities in California. These students must indicate an active interest and participation in the seed industry, crop improvement, crop science clubs, seed packaging, seed and plant judging contests and/or activities related to seed production. Each university sets their own due dates and application specifics. For more information please contact the College or Department at each school - Chico State, Fresno State, Cal Poly San Luis Obispo, Cal Poly Pomona, or UC Davis - or Robert Stewart at the CCIA, phone (530) 752-9826 or email: rfstewart@ucdavis.edu.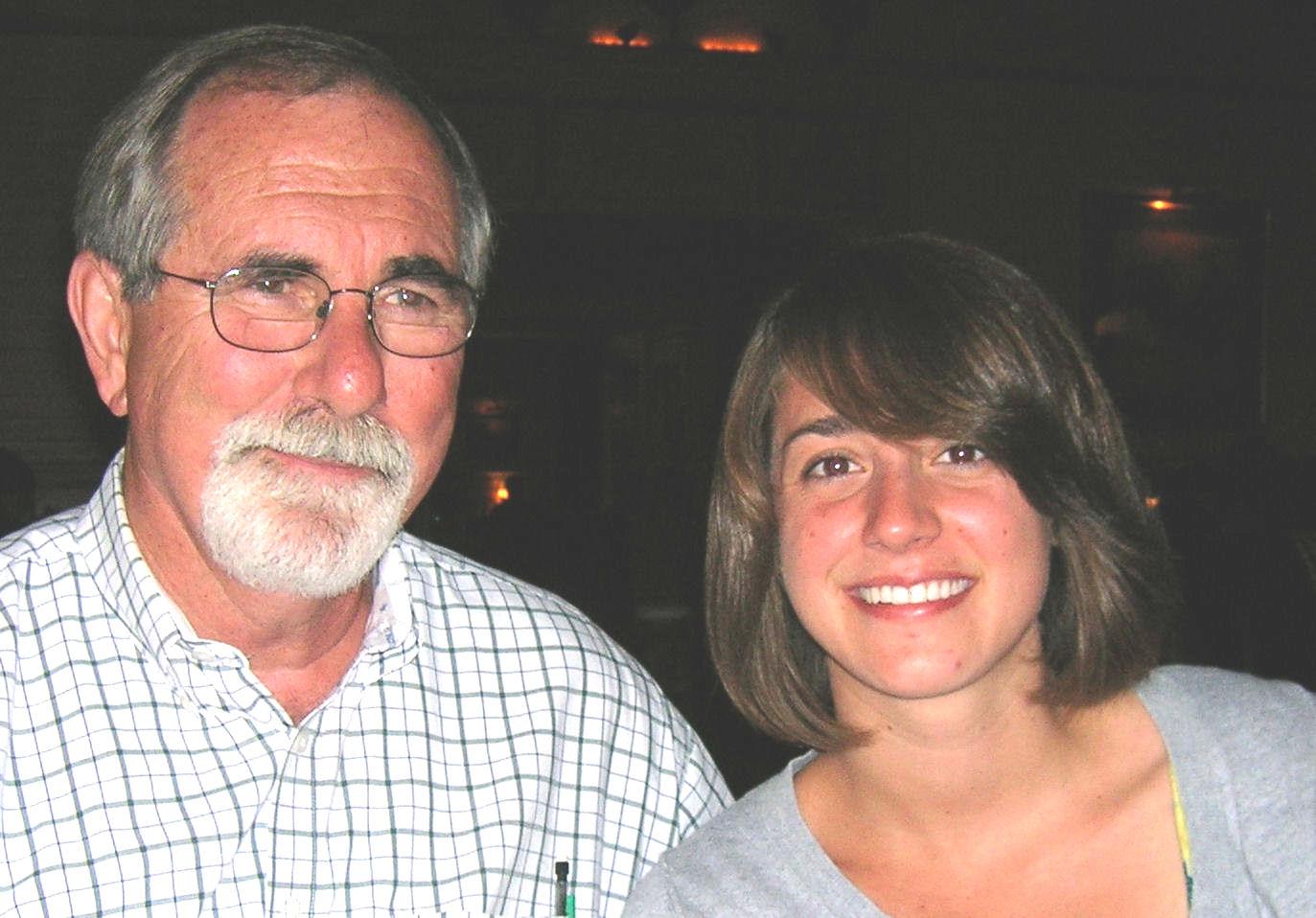 Erin Miller received the 2010 CCIA scholarship awarded to a student at California Polytechnic State University, San Luis Obispo. She is studying in the Horticulture and Crop Science Department with a major interest in plant breeding and genetics. She has taken courses in botany, plant pathology, seed production, and weed ecology. Erin has worked for the Applied Biotechnology Institute and a local florist shop. She has been active in the Freemont Dorm Hall Council, a 4-H officer, and volunteers at the San Luis Obispo YMCA.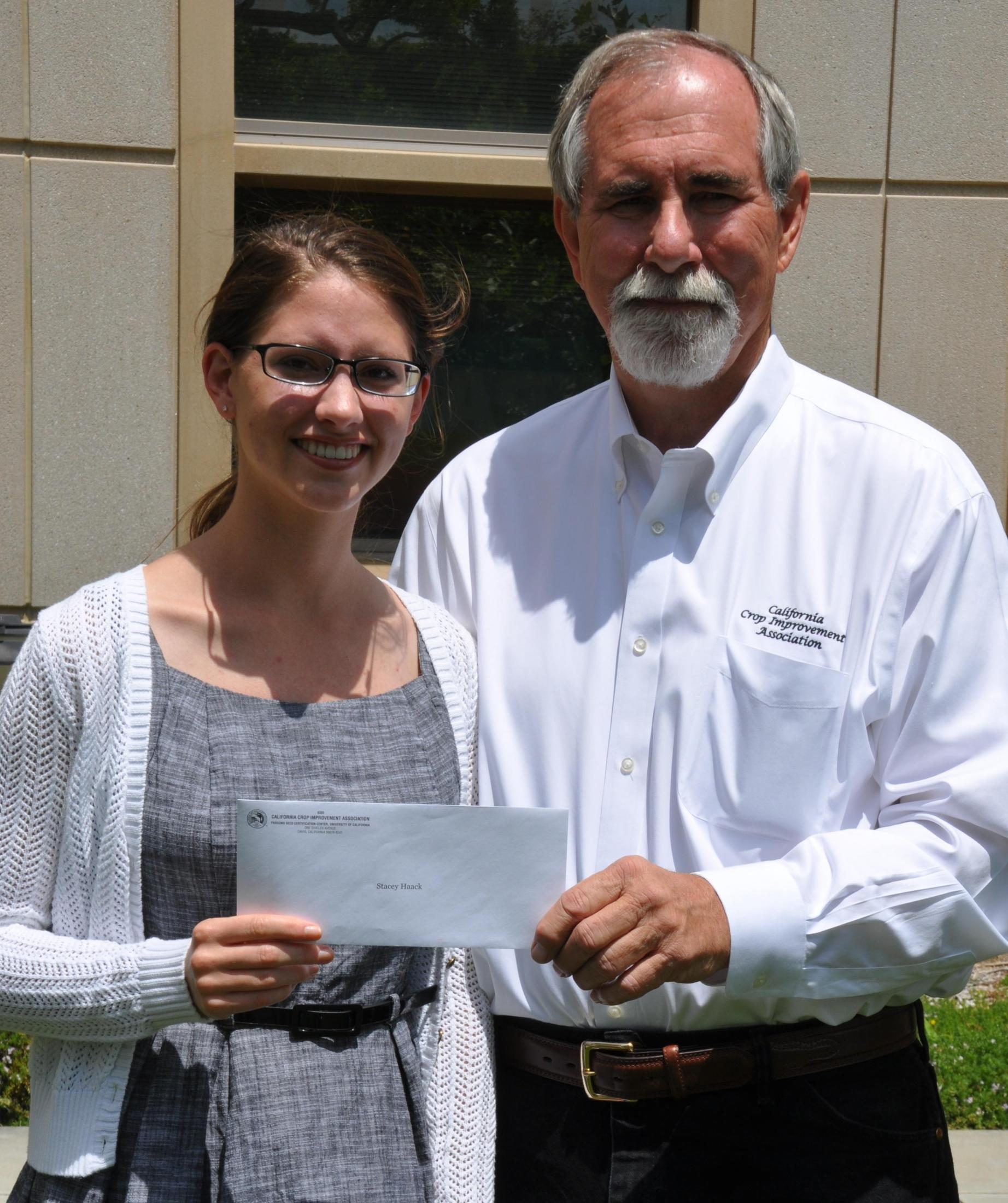 The 2011 Scholarship recipient for the University of California, Davis was Stacey Haack. Bob presented her with the check at the spring commencement and awards reception in June. Stacey is currently a junior, majoring in Plant Sciences with a double emphasis in Crop Production and Plant Breeding and Genetics. She has done internships with Synergy Scientific, Gubler Lab - UCD Plant Pathology, and Nunhems USA. Her GPA is 3.78. She is currently working in seed improvement research through her internship with Nunhems USA and finds this to be one of the most economically applicable fields of research in the plant sciences, and discovered the seed industry to be a fusion of pure science, application, and grower interactions.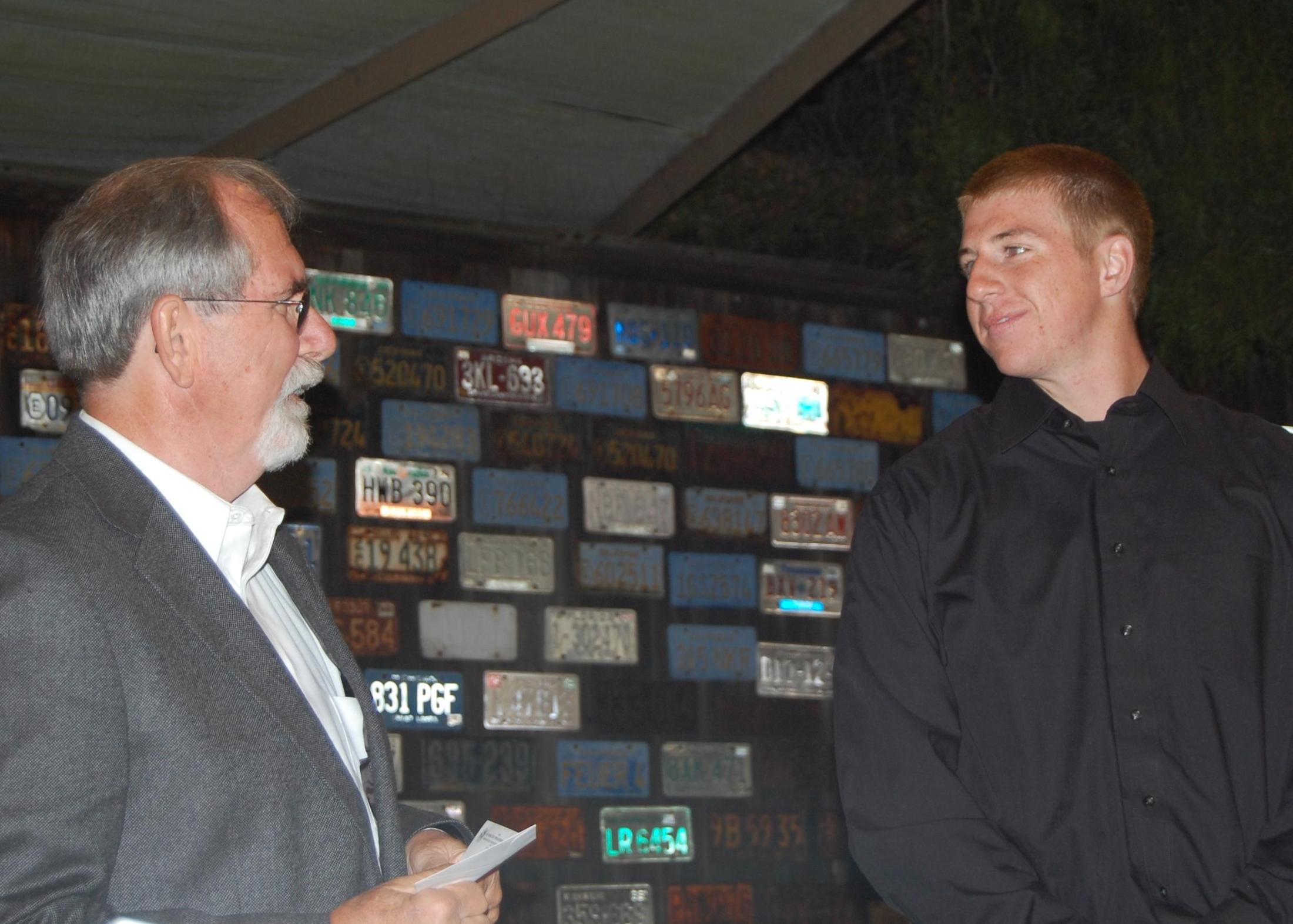 Daniel Brian received the 2011 scholarship as a student at California Polytechnic State University, San Luis Obispo. He is majoring in Crop Science and his studies include Principles of Horticulture & Crop Science, General Botany, Speech Communication, Commercial Seed Production and California Vegetable Production. His expected graduation date is June 2013. Daniel has worked with Sanders Seed Crop Management, based out of Chico, California. His ultimate goal is to start a seed management business of his own, believing that first-class plants cannot be produced without a first-class seed. Daniel was a California Golden Boy's State Delegate in 2008 and served as an Executive Board Member for Woodland Community Interact from 2005 to 2009.
---
Staff Focus - Claudine Clark, Katy Soden, Danielle Bowman
Claudine Clark started her seed industry career at Northrup King Company, spending 25 years in the sunflower breeding and disease program. She continued working with sunflowers for Pioneer Hi-Bred International for five years. After that, Claudine worked a year for an ornamental sunflower breeder before joining the CCIA. For 15 years, Claudine has been involved in many aspects of seed certification: conducting sunflower field inspections, helping train new inspectors, printing certification tags, and in the seed lab performing purity and germination tests. She has also rogued fields for the Foundation Seed program. Claudine is retiring in August and looks forward to spending more time doing craft work like gourd decorating, wood burning, and crocheting. She will also spend more time in her beautiful yard with her 2 large dogs and one loud mouth cockatoo. We all wish Claudine well in her retirement!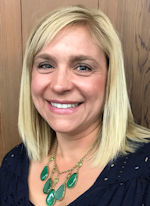 Katy Soden joined the CCIA in March of 2011 as Assistant Administrative Manager. She will be working closely with Kitty and providing additional support for the administration. Katy received a B.S. degree in Animal Science and a minor in Agriculture Education from CSU Chico. After Graduation she worked as a Research Associate and part-time Lecturer at Chico State for the College of Agriculture. For the past 5 years, Katy has been the Human Resource Manager at Diepenbrock Harrison law firm in Sacramento. Katy lives in Woodland with her husband, Ryan, farm manager for Colusa Casino, and their one-year-old son Jackson. In her free time Katy enjoys running and spending time with her family and friends.

Danielle Bowman joined the CCIA in December 2010. She was originally hired to print tags and scan historical documents but has shown great aptitude and willingness to perform any task assigned. She has become a valuable asset to the program. Danielle graduated with honors from Sacramento State with a degree in Sociology, however, she brought experience working for Monsanto in their seed lab, greenhouse, and corn fields. In her free time she enjoys cooking, reading, and spending time with family and friends.