Research Funds Awarded for 2020-2021
Research fees are collected on several crops; the funds collected are awarded each year for research to improve these crops. Research grants were awarded at the June Board of Directors meeting as follows:
Alfalfa
   $23,482 - Dr. Dan Putnam "Alfalfa experimental variety and germplasm adaptation and evaluation"
   $23,482  - Dr. Charles Brummer "Developing new alfalfa cultivars for California"
Beans
The bean research account has a balance of $7,456. Since no bean research grants were submitted, the funds will rollover into next year.
Cotton
   $174,412 - California Cotton Ginners and Growers Association for research of their choice
Small Grains
   $59,000 - Dr. Jorge Dubcovsky "Development of wheat varieties for California"
   $51,000 - Dr. Mark Lundy "Evaluation of small grains in California"
   $12,000 - Dr. Alicia del Blanco "Breeding malting barley for California"
   $5,463 - Dr. Alicia del Blanco "Oat improvement for California"
   $5,000 - Dr. Joshua Hegarty "Development of Awnless Triticale Varieties for California"
---
New Board officers
New officers were elected at the February Board meeting. They are:
President – Kurt Rubin
Vice President – Glenn Powell
Secretary/Treasurer – Nathan Williams
View the current Board of Directors at https://ccia.ucdavis.edu/board-directors
---
Scholarship Awarded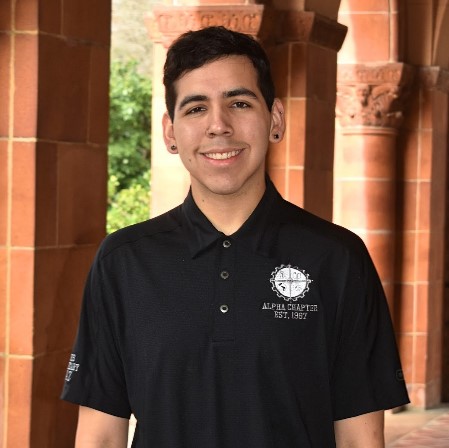 Cal State Chico - Saul Reyes is from Turlock and is majoring in Crops, Horticulture, and Land Resource Management. He is double majoring in Crops & Horticulture and a new major in the College of Behavioral & Social Sciences, Intersectional Chicanx/Latinx Studies. He is an active student leader taking up several leadership positions around campus for various student organizations.
His area of interest in agriculture lies in the field of plant protection sciences, and is interested in topics relating to entomology, weed science, agronomy, and plant protection laws and methods. Last summer he worked with a UC Davis rice weed research team in which several new mixes of herbicides were tested and observed their effectiveness on aquatic weeds. This provided him with the opportunity to gain hands on experiences in rice production and useful skills and practices such as chemical application and weed identification.
Saul plans to work on obtaining licenses and certifications such as Pest Control Advisor License, Qualified Applicators License, etc. He would like to work in the seed industry. His future plans are to eventually work towards a masters in entomology with an emphasis in either integrated pest management or biological control.
---
Hemp Update
Hemp will soon be an agricultural crop and its production will largely be under USDA's purview. The Interim Final Rule for Establishment of a Domestic Hemp Production Program (7CFR Part 990 [Doc. No. AMS-SC-19-0042; SC 19-990-2 IR]) that was issued by the USDA on 29 November, 2019 is being revised following a Comment period. The American Seed Trade Association [ASTA] has highly recommended that hemp crops be produced from Certified planting stock. In support of that stance the Association of Official Seed Certifying Agencies [AOSCA], our umbrella international seed certification agency, has requested the USDA to include a seed certification program in the Final Rule since it is not well-understood in the hemp industry. Hemp would still be a regulated crop, in that growers have to register with the state, and so it is imperative that the crop falls under the definition of the Agricultural Improvement Act 2014 Section 7606 [aca. Farm Bill 2014], i.e. it should contain 0.3% THC or less. Certification would play a great role in ensuring that the source of genetics used and their expected performance is assured to be in compliance with the Federal and State Laws. The California Code of Regulations 4920 allows the use of uncertified hemp seed or propagative materials from another state's Hemp Pilot Program apart from Certified planting stock.
Certified seed is only produced under the oversight and standards of the seed certification agencies like the CCIA. Seed certification is a third party verification process that assures the grower of the high quality seed that they are buying for planting purposes or for sale. The process verifies trueness to variety, seed purity, lack of weed seeds and seed borne pathogens and ensures that the seed has high germination rates. These are qualities of seed that would enable the achievement of maximum productivity and profitability. Seed certification is NOT a Certificate of Analysis [COA] verifying 0.3% THC compliance nor is it Organic certification. It is a two-stage process comprising Variety Certification and Seed Certification.
Variety Certification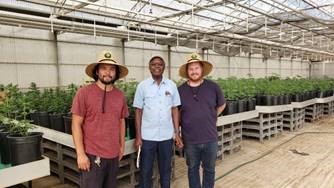 Certified seed may not be produced from a variety that is not Certified. As a result, Variety Certification is a first step to production of Certified seed. The process of Variety Certification provides authentication of the source of a variety and verifies that the variety is Distinct, Stable and Uniform [DUS]. The Certification Technical Committee [CTC] at the CCIA reviews variety certification applications. However, the CCIA relies on AOSCA for the review of all variety certification applications if AOSCA has a National Variety Review Board for a particular crop. The Organization for Economic Cooperation and Development [OECD] also reviews variety certification applications for countries under that organization's membership. The CCIA's 'List of Certified Hemp Varieties for California' is an assemblage of varieties that are recommended by both AOSCA and OECD. Unfortunately the current list is comprised of mainly varieties for fiber and/or grain production. However, most growers in California are interested in production of Cannabidiol [CBD] and Cannabigerol [CBG]. At its 2019 National Meetings in Chicago, IL AOSCA approved a Hemp Variety Application Form. That Meeting also approved the creation and composition of a National Hemp Variety Review Board [NHVRB] that would review such filled-out applications from breeders. NHVRB information may be obtained via the link: https://www.aosca.org/hemp/. The Board has been created and is now operational. They met on 27 May and 1 June, 2020 to review new hemp variety applications for certification. Most or all of these varieties were expected to be for production of CBD and CBG. The CCIA may allow a variety into certification whose application has been submitted to AOSCA's NHVRB and that application serves as the variety description that our inspectors would use for field inspection. The Plant Variety Protection (PVP) Office created applications for seed-propagated hemp and for asexually reproduced hemp varieties in 2019 and 2020, respectively. In order to use these applications for Certification, AOSCA requires that additional information for field inspectors be provided as it is done on the AOSCA Application for Variety Certification.
Seed Certification
In California, an applicant or a grower may produce Certified hemp seed for a variety once it is recommended for certification by AOSCA and approved by the CCIA. Certified hemp seed can only be produced under the oversight and standards of the two international seed certification agencies [AOSCA and OECD], which the CCIA standard meets or exceeds. Once the field or growth facility is planted, the applicant must submit an online 'Application to Produce Certified Seed' on their account on the CCIA's website. In order to do so, an applicant or grower must obtain a Company or Organization Identification [ID] from CCIA that allows them to logon to their account. The web page with Application Information and tutorials may be obtained via the link: https://ccia.ucdavis.edu/application-information. Our computer programmers have created a hemp application that fits production of either clone or seed and whether it is indoors or outdoors. When the applicant logs in, they will choose to go to 'Field Applications' and must choose 'Hemp Program' from the list of programs. Please note that the applicant must first 'Agree' that they will comply with the CCIA General Standards and will indemnify CCIA from loss and liability. Thereafter, the applicant must enter the 'Grower Account' or repeat the 'Applicant Account' as the grower. Information will appear that requires 'Crop Year'; 'Crop'; and 'Variety'. Only those varieties that are on the CCIA 'List of Certified Hemp Varieties for California', and those whose applications have been submitted to AOSCA, will be allowed to proceed. Thereafter, the applicant will proceed as may be appropriate for either 'Clone' or 'Seed' and whether the production will be 'Indoor' or 'Outdoor'. After the application is completed the applicant must attach copies of the Certificate of Analysis [COA] that shows the % THC of the parent crop and the Registration with the County Agricultural Commissioner. The applicant must also draw a map of the field or growth facility where the Certified seed is being produced. The online application must then be submitted to CCIA within 4 weeks of planting. Staff at CCIA will review the application and schedule a field inspection at an appropriate time. The crop must meet certification standards, which may be obtained at the CCIA website via the link: https://ccia.ucdavis.edu/standards/crop-standards/hemp-crop-standards. AOSCA approved a Hemp Standard for the traditional seed-to-seed production of fiber and grain varieties in 2018 and approved its revisions at the 2019 National Meetings in Chicago, IL. AOSCA also recently approved three additional standards at the 22 June 2020 Virtual National Meeting. These are: Hemp Vegetative Propagating Material Certification Standard; Chemically Assisted Hemp (Cannabis sativa L.) Standard (for Feminized seed); and Hemp Transplants Standard. The CCIA will adapt these standards for the California Certified Hemp Seed and Vegetative Propagating Materials.
For further information please contact Alex Mkandawire at 530-752-6868 [Office]; 916-285-6563 [Mobile]; or Email: abmkandawire@ucdavs.edu.